It is time for you to get to know our products and services. If you wish to receive any of our catalogues in PDF, fill in the data required and press Submit.
From time until now, they have become fashionable and they ask us to put in the buffets the double cold frosty height. King's Buffets also…
Características básicas para que un buffet sea de lo más funcional...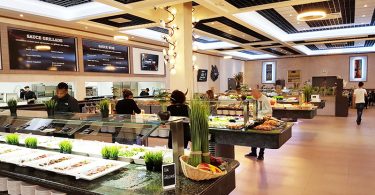 King's Buffets has recently installed one of the largest Wok Restaurants in France and this time it has done so in Chasseneuil du Poitou, located…