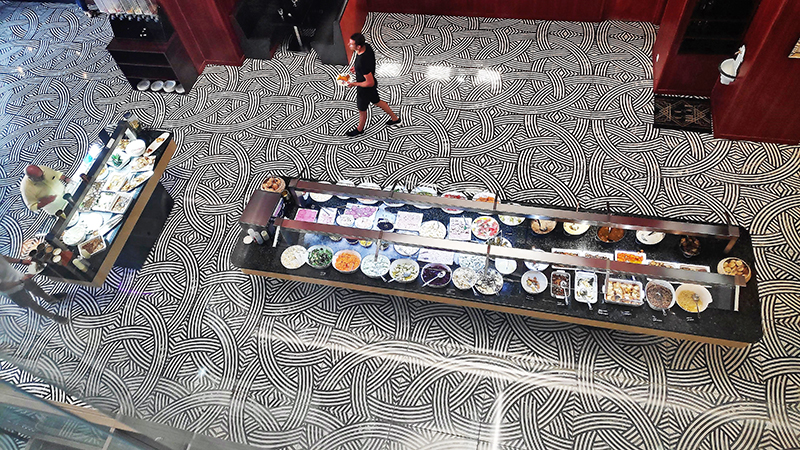 With the last agreement signed for the new Restaurant Le Dôme Marquette which is about to open its doors, we already add 5 of the restaurants installed for these two exclusive chains of Restaurants (Cinetalia and Le Dôme), located in the North of France and run by the same family.
First Cinetalia was born with a family history.Hayette, Farida and Bouker Boumezlag are filmmakers and share a taste for homemade Italian cuisine. These restaurants are full of history, cinema from the 1960s and decorated with passion and sobriety. The soul of Federico Fellini is at the heart of these restaurants and the Dolce Vita in all its dishes as this family admires the Italian film culture and his team develops this original concept that mixes elegance and entertainment: each customer is the actor of their food, composing their own dishes with our buffets and making their own pizzas.
With Cinetalia we installed 3 of its restaurants: Cinetalia Bruey, Lille and Lesquin.Then came Le Dôme, with its first restaurant that has been operating for just over half a year, Le Dôme 33, a different but very exquisite concept. Located in Lille in an emblematic place, set in the 1930s with high ceilings, Art déco decoration and with a surprising glass dome that lets in the natural light and makes this place a unique space where you can enjoy a good traditional French food.With Le Dôme 33 and the new Le Dôme Marquette, we add 5 in total.
Both restaurant chains are in continuous and rapid growth, and are expected to expand throughout France.We would like to thank the Boumezlag family very much for once again trusting in King's Buffets and for keeping our journey with them satisfactory over the years.All buffets have been customized with the same Z Series line and have similar settings for all your restaurants.