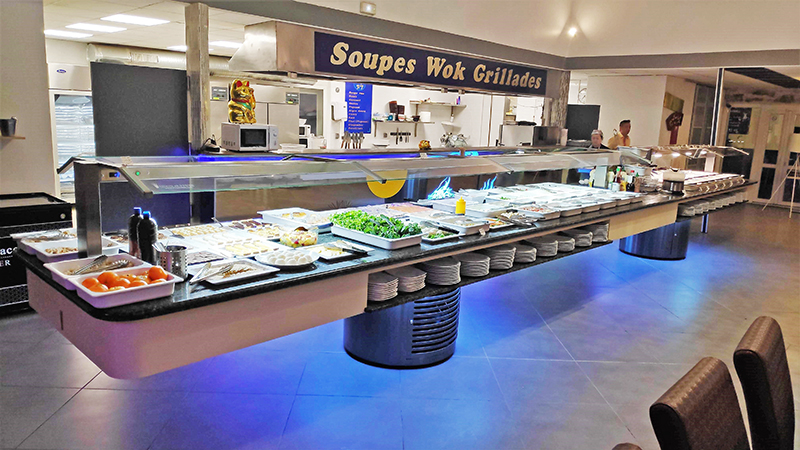 The largest Z series buffet for the Wokery restaurant in Marseille
It opens a new Asian restaurant in France, it is the Wokery Restaurant, located in the town of Châteauneuf-les-Martigues.
On this occasion, the customer has opted for a single buffet of large dimensions to give more sense of variety and volume, and for space, locate it in the same area where the cooking area is, creating a single space in the room differentiated . The buffet is central, with spaces for cold and heat, 9 meters long and double gastronorm capacity, that is, with a useful surface of 18 linear meters to expose food, 9 meters per side, but thanks to our technology We can do it with the minimum width possible (only 1.30 meters) and in this way, we do not steal space for tables in the dining room and at the same time, the client can be comfortable accessing all sides of the buffet as an island.
The design is that of our classic Z series and is supported by only two round legs. Despite the dimensions and robustness of this buffet, it is also mobile. And for its connection, it only requires a single point of light without the need to install water inlets or drains.
We show you some pictures of the presentation just before the opening.