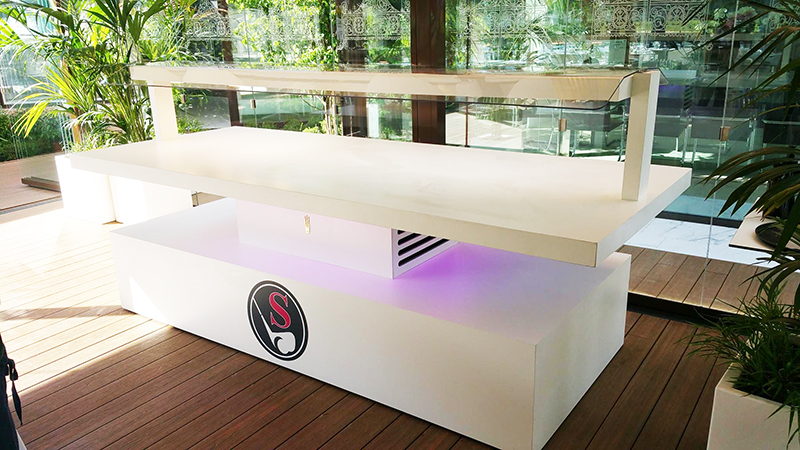 The Restaurant of the Somosaguas Golf Club bets on the Buffet Service
The prestigious restaurant of the Somosaguas Golf Club, located in Madrid, and which until now has given a restaurant service served at the table, has decided to make a radical change by doing it with buffet since yesterday that the new machinery was installed.
The Buffet chosen on this occasion has been the new Modular Series, white and personalized with its logo. This mobile buffet of 3 meters long is mixed, cold and hot on the same surface and has a special width to cover the double gastronorm capacity.
The buffet service will be offered not only for the clients of the golf course but will be open to the public.
We want to thank the Somosaguas Golf Club for the trust placed in our last generation products.