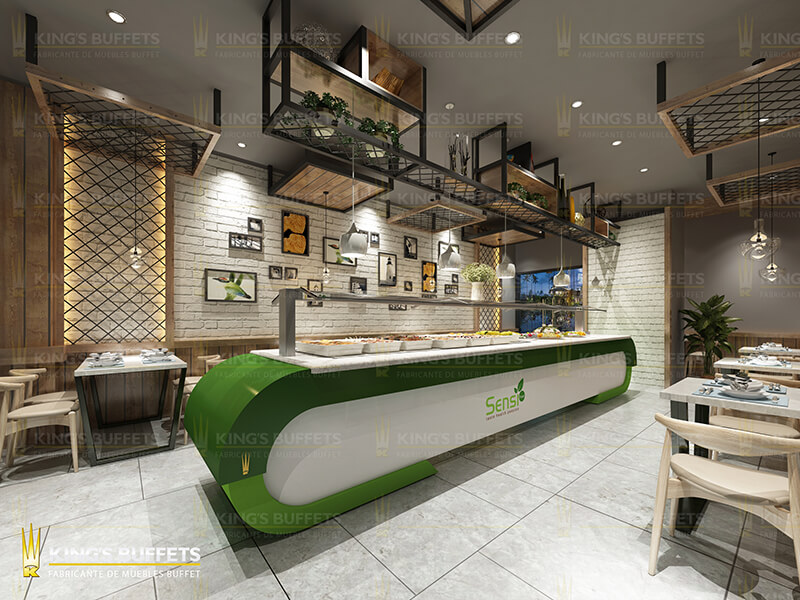 The holiday season is coming to an end and it is time to do some numbers.
The time has come to invest, renew, expand for the next season, not become obsolete and continue to improve the service offered to the customer that is increasingly demanding. More for less. You have to decide what to invest in and what the priority is.
One of the most important things that the customer values is the buffet restaurant and its facilities but in many occasions it is not given the importance it deserves because investment expectations are assumed to be high and is usually post put year to year.
The objective is to obtain a functional dining room that, with the minimum investment in equipment, achieves to attend to the flow of diners required.
Based on this, your dining room will need a versatile buffet for breakfast, coffee breaks or brunch, or a full show cooking facility and several buffet tables, islands and accessories.
We will assess your establishment's needs with you and then we will propose you the wealth of possibilities that our models can offer.
Being tailor-made manufacturers we can adjust to your budget and improve your installation with our modern design buffets.
King's Buffets is here for the most incipient projects. We have the customized solution that your idea needs. Just tell us and we'll take care of everything.
3D Projects