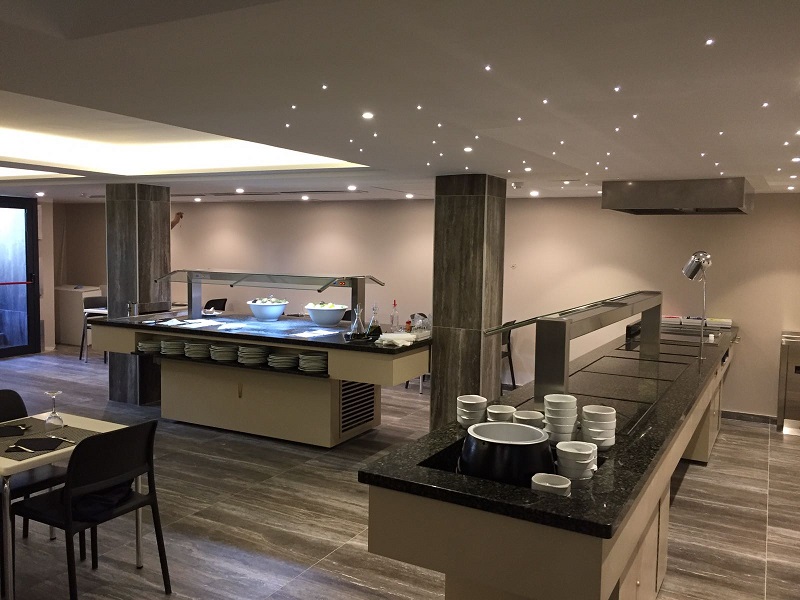 Hotel Alameda de Benidorm renovates its buffets and show cooking facilities
The Alameda Hotel in Benidorm has entrusted King's Buffets for the renovation of the equipment of buffets of its restaurant. The models chosen are from the F series, a frosty cold central buffet of double capacity with freezing area for ice cream and a neutral buffet for breads, toasters and liquids. To give a complete service has also incorporated in the project a Show cooking with all the hot ones integrated. The 3 furniture have an area for dishes integrated into the front easily accessible and with great capacity. In addition, the Show cooking has hot plates.
The installation of furniture buffets has been complex but thanks to the mobility of the same has been able to place where the customer required with ease.
Our greatest thanks and congratulations for the election. Here some pictures of the buffets on the day of the installation, we hope to have photos soon with the presentation of the food.