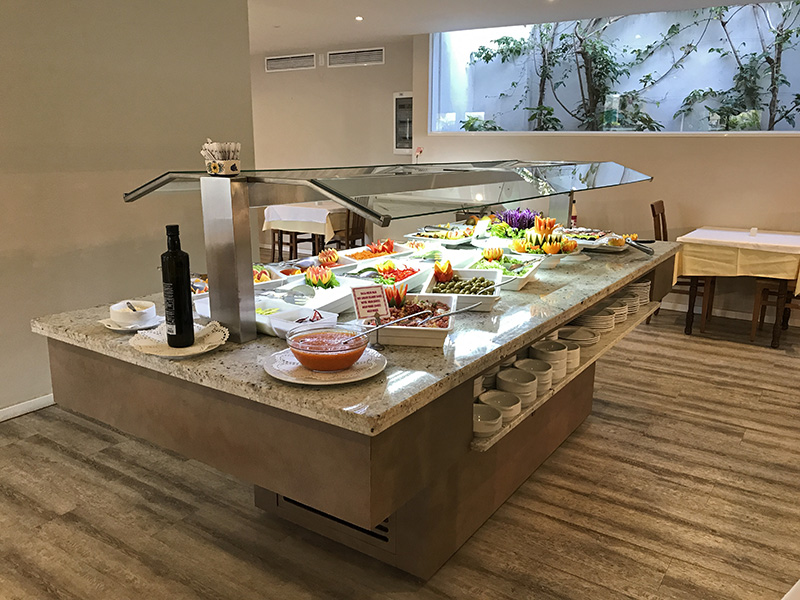 Hotel RF San Borondón: the most modern hotel in Puerto de la Cruz
This is how this charming hotel is considered, which is located in a building of Spanish colonial style, located in the north of the island of Tenerife, in the famous city of Puerto de la Cruz, famous for its good climate and excellent location next to beaches and places of leisure.
The rooms are quaint and has a casual restaurant, which makes this hotel a peculiar place.
Even peculiar are its buffets of the F Series, since on this occasion, this modern mobile model we have manufactured in small dimensions. Until now we were used to seeing this spectacular buffet in measures over 5 meters, but this time, given the physiognomy, space and aesthetics of the restaurant, it has been decided to divide them into two buffets of 3 meters, but also double gastronorm capacity, one cold and another hot.
And so flirtatious is how this installation has been and adapted perfectly in the decorative environment: simple and modern.
Congratulations to Hotel Borondón for the choice of these buffets.