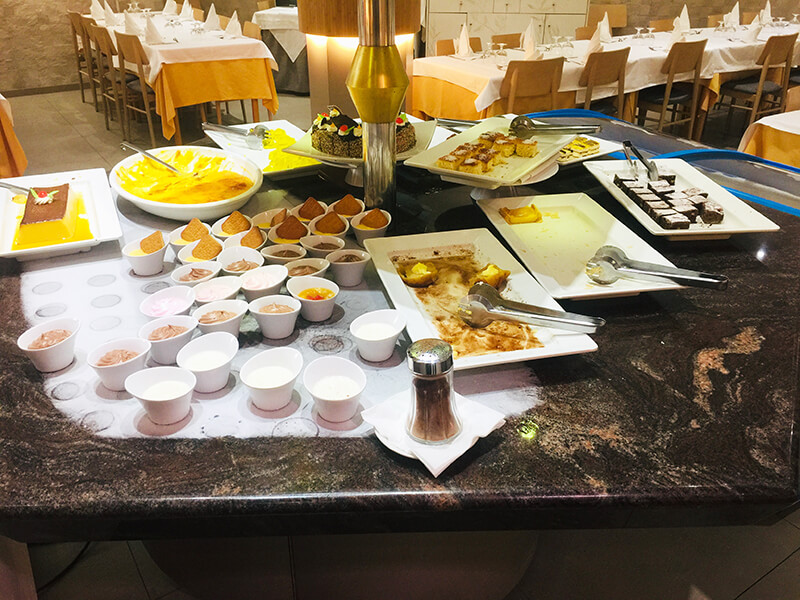 Unrivalled Frosted Cold Technology
A few days ago, visiting a big customer with an installation of ours almost 23 years ago, we were highly surprised to see in the state of their buffets, not only for the impeccable aesthetic care but for the perfect working condition after so many years.
But what caught our attention most, no doubt, was seeing our frosted cold countertops with a snow intensity equal to the first day.
It was clear that getting back in touch with us was not because of the deterioration of the buffets but simply by changing to a more modern and renovated design and introducing new technological improvements, not from the cold as they were already pioneers in incorporating it but if in the cooling system, integrate plates in the front – neutral and hot -, also implant heat by contact on the counter and upper heat, modern protection screens, new materials, latest generation equipment, etc
Thanks to the materials used in our manufacturing, the robustness of our mobile structures and our heat and cold technology, we can say that the result of this installation of buffets has been optimal, functional and full satisfaction for our client, thanking you again to count on us for the new project of buffets.
King's Buffets applies the Renove Plan to all its customers. If you decide that it is time to renew your buffets, continue to count on us and we will give you an assessment of your used buffets of the brand.
We left some photos of our frosted cold from the above-mentioned installation.