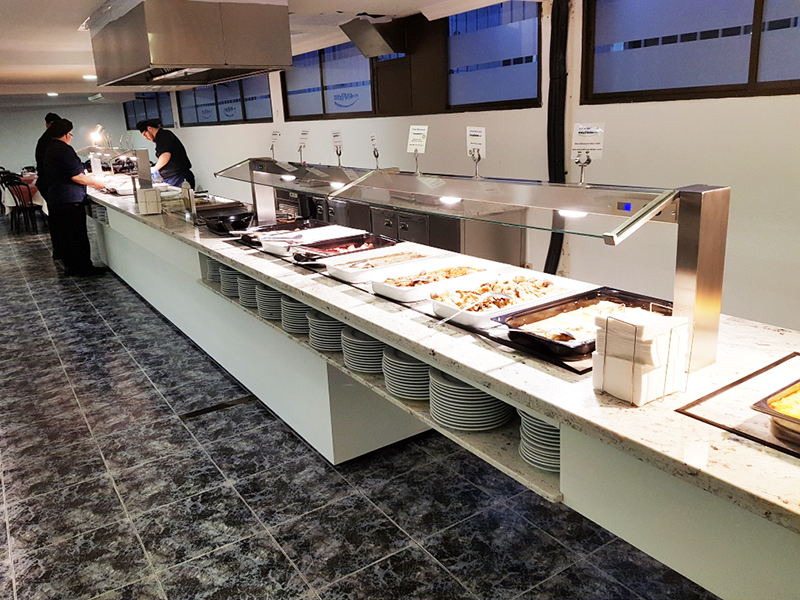 30 years ago, King's Buffets made the design and installation of buffets at the Balmoral Hotel located on the Costa del Sol (Benalmádena).
During all these years, these buffets have given the optimum performance to feed almost 400 people in all the full services of breakfast, lunch and dinner.
It is now when the renovation of the buffets has been carried out with a different concept and also incorporating a great show cooking, and although the integral remodeling of the restaurant is scheduled for the end of this year, it has been decided to start first with the new buffets for this season.
The old buffets have been retired and on February 6, customers staying at the hotel were able to say goodbye to them in the breakfast service and inaugurate the new buffets that same day at dinners.
We thank once again the Med Playa chain for the trust placed in King's Buffets and we would also like to thank the entire Balmoral Hotel team for their collaboration and coordination on that day so that the installation could be carried out successfully.
We leave you with the pictures of the before and after the buffet furniture and very soon we will be able to see the change of the whole restaurant.
New installation of buffets