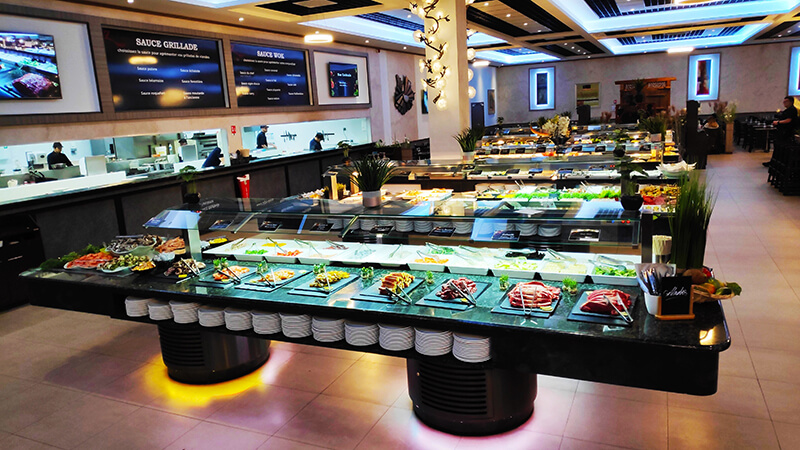 Profuzion again chooses King's Buffets for its next restaurant in France
King's Buffets signs a new agreement with the restaurant Profuzion for the complete installation of buffets of its next opening and that will bear the same name, Profuzion II.
For us it is a great pride because it is one of the largest and most important installations we have carried out in France and it is a satisfaction that Profuzion has not hesitated to count on us again.
A little more than two years ago we talked about them in our blog and the opening of their first restaurant: https://kingsbuffets.com/en/una-gran-instalacion-de-buffets-para-un-gran-restaurante-wok-en-francia/
The design and composition of the buffets will be the same as the current ones and the decoration very similar. These buffets, which despite being of our classic line Z series, have a very renewed air and already many have nicknamed it in France as "rocket buffets", for the neat design of the legs where we incorporate RGB led lights and make it look as if some ships take off.
We are glad of the success achieved in these more than two years and wish you the same for the new restaurant. Thank you for everything to Profuzion.
Photos of Profuzion Restaurant, Chasseneuil-du-Poitou, France