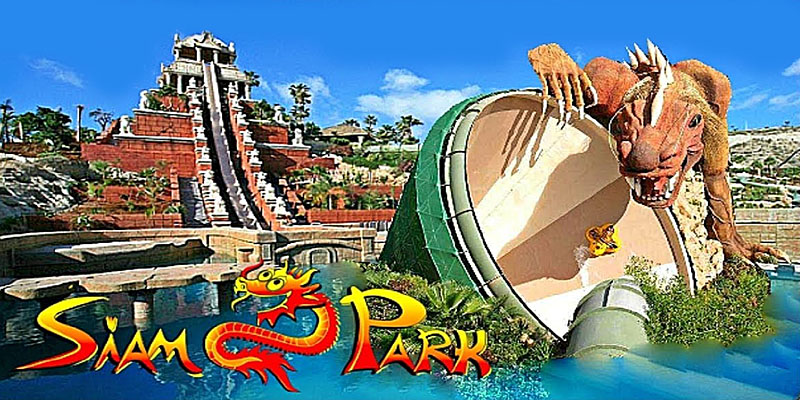 Siam Park is awarded the world's best water park for the sixth consecutive year.
The park of Tenerife has again been recognized with the prize 'Travellers' Choice' of TripAdvisor for its quality and commitment to the environment. This recognition is based on the positive assessments of the Park's own visitors and users of the TripaAdvisor travel portal, thanks to their independent opinions based on their experiences.
Siam Park belongs to the Loro Parque Company and has more than 3 million visitors per year.
This award comes to join a long career of awards that recognize the success of its management, supported by a perfect equation between quality, innovation and excellence.
We are proud that one of our most important clients on the island of Tenerife has been recognized with this deserved award.
Siam Park has two large self-service restaurants decorated in a Thai atmosphere like the rest of the resort, able to give more than 2,000 meals a day at each of them. Siam Park offers a wide range of facilities. For King's Buffets it has been one of the most majestic and special facilities of the self service type. The design is very special and it is here that we incorporate in its day, in the year 2008 that it was inaugurated, the novelty of the show cooking for this type of service.
We would like to congratulate you and would like to express our full support for the reconnaissance of this recognition next year.
For more info: https://www.antena3.com/noticias/sociedad/siam-park-recibe-galardon-mejor-parque-acuatico-mundo-sexto-ano-consecutivo_201907275d3bf63e0cf2d85bf8ad95f3.html