EXPERIENCE
King's Buffets was created in 1995 and draws on the accumulated experience which its founder and President, Antonio Criado SR. has built up since 1976, in the manufacture, exportation and installation of buffet bars.
In those days, buffets were served at the table and therefore the Hotel and Catering Companies needed specialist and automatic services in order to provide a better service and to compete with hotel and catering companies in other countries.
This led us to decide to commit ourselves to specialisation in this activity.
Antonio Criado SR. was a pioneer in Spain and in the seventies he had already established guidelines for the manufacture of buffet bars which other manufacturers later adopted.
Today, thanks to more than two decades of continuous effort to be innovative, led by his son, Antonio Criado JR., who has been part of the family business for over three decades, King's Buffets offers the most hygienic products both on the national and international market for the following reasons: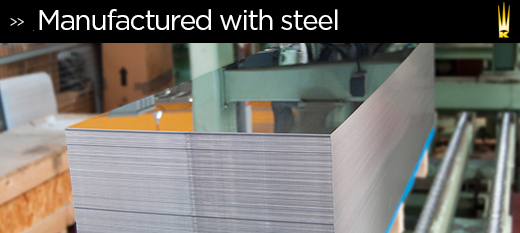 Manufactured with steel: Our buffet bars are made out of cold rolled steel without using even a single millimetre of timber in their structures, making the presence of insects and bacteria impossible.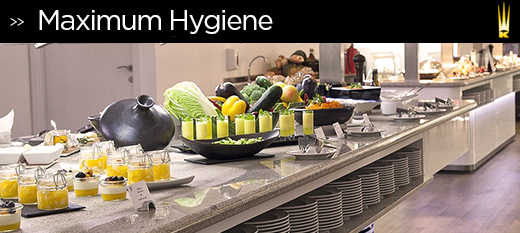 Total Hygiene: To ensure that they can be kept perfectly clean, our designs do not include junctions, joints and corners where dirt can accumulate. Furthermore, all our models have correctly installed protective anti-smear screens.
Food presentation: The latest generation cold and hot systems make it possible for the food to be presented at its optimum conservation temperature thereby avoiding any kind of deterioration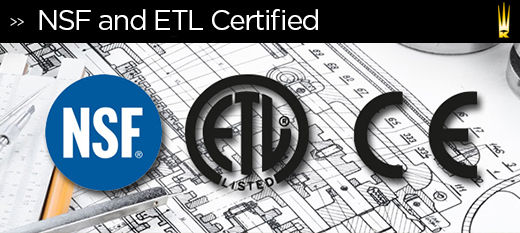 NSF and ETL Certified: King's Buffets products are certified in accordance with the extremely high NSF and ETL hygiene and sanitation standards, a guarantee not offered by any other Buffet bar manufacturer in Europe.
Frosted cold surfaces and hots contact surfaces are an innovation of King's Buffets where the versatility and spectacular nature of the food exhibition is achieved, in addition to the equipment's subsequent energy efficiency.
In all this time, the company has carried out more than 5,000 installations of buffet, self-service, show cooking, Asian buffet bars, etc.… working at full capacity all over the world and it has set itself apart through its exporting vocation with an international presence in the following continents: Europe, America, Africa and Asia.
From the Caribbean to Japan, and of course in our native Costa del Sol. In each and every one of these places we have provided our innovation, and always in accordance with the needs and demands of each and every customer.