Manufacturer of buffets and show cooking
King's Buffets, manufacturer of buffets for hotels and restaurants, is the only European company dedicated exclusively to the manufacture of buffets and show cooking for hotels, restaurants and large communities.
At King's Buffets we study the needs of each client in a personalized way, we advise you on your project and offer you a comprehensive tailor-made solution. Our objective is twofold: to offer the best possible presentation for food and, at the same time, increase the profitability of hospitality businesses through optimization and energy savings.
The commitment of a leader
King's Buffets is based on family pillars that have allowed it to now boast a third generation and has established itself in recent decades as the Spanish leader in the manufacture of buffets, these being the most robust, mobile and hygienic equipment in the world. In addition to sincerely thanking the hospitality sector for the trust placed in our company, this fact leads us to reaffirm our vocation for quality and research.

It's time to meet our buffets station
Our products
Sophisticated, innovative and easy to use, our exclusively designed buffets are the heart of a rewarding experience for thousands of guests in hotels, restaurants and establishments around the world. Today like yesterday, we design our products for hygiene and quality combined with maximum functionality for professionals.
King's Buffets. manufacturer of buffets and show cooking for hotels and restaurants
Technology and features in our buffets
Nothing is more important for King's Buffets than ensuring that the food displayed on their buffet tables and show cooking stations is performed with maximum hygiene and to meet the highest expectations of our customers in terms of hygiene, practicality, quality and resistence.
We rely only on leading brands and components that exceed resistance tests, following environmentally-friendly criteria.
King's Buffets we are ahead of our competition and today we can offer you the buffet of tomorrow.
Blog
On November 7, the emblematic Pez Espada Hotel in Torremolinos located on the Costa del Sol, which manages the MedPlaya hotel chain, completely renovated its buffet facilities and for this…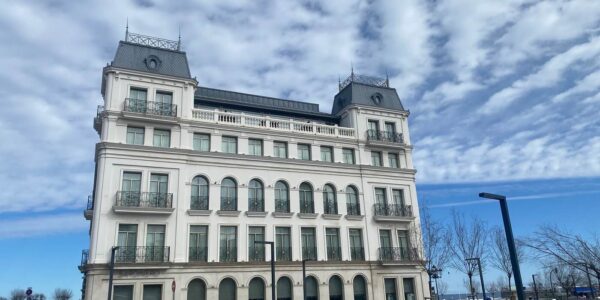 Buffets in Santander for breakfast at Hotel Sardinero, new installation of hot and cold buffets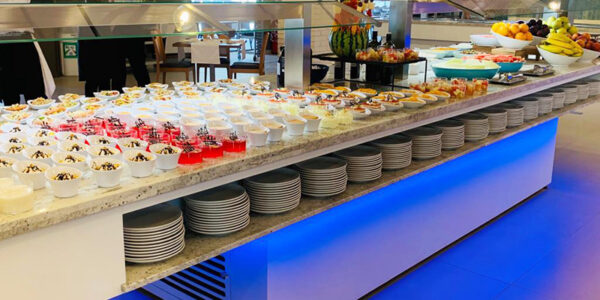 After taking stock of all the improvements made during the summer season of 2020 and the satisfactory result for all the customers who could enjoy them, they open their doors…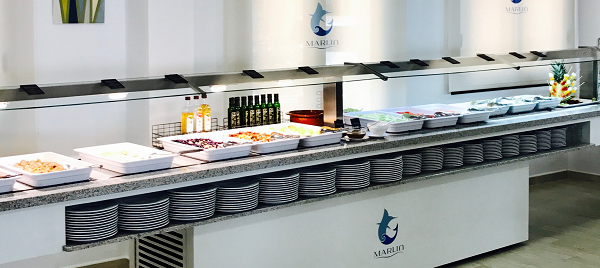 The Marlin Antilla Playa Hotel is located in Islantilla (Huelva), has 73 rooms and is on the front line of an extensive beach that is also awarded the blue flag.…
Would you like to visit any of our facilities?
Marketing and own distribution
King's Buffets has its own marketing and distribution network for buffets, self-services and show cookings, and in all this time, it has carried out more than 5,000 installations operating at full capacity throughout the world.
Our references
Contact us to find out the closest references to your establishment based on the type of buffet you want and the service you offer your customers. Our best exposure is our own clients.
Exporting vocation
King's Buffets has always been characterized by its export vocation and has an international presence in Europe, Africa, Asia and America. In each and every one of them we have contributed our innovation, and always according to the needs and demands of each client.