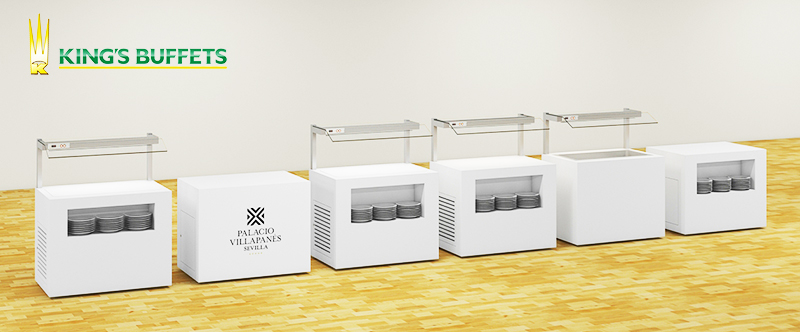 The Hotel Palacio Villapanés, a five-star city hotel in Seville, relies on King's Buffets to renew its buffets.
Our client proposed us to design a buffets project that was versatile to be transported by the elevator to different rooms.
The final option has been to assemble an original set of modular series with 6 mini buffets of the same size for cold, hot and neutral. All of them mobile and light weight to use them well in the main room for breakfast or, at specific moments and events, distribute them to give several services at the same time in different floors of the Hotel.
The challenge for King's Buffets has been to manufacture this custom furniture, with special equipment and adapted for such a small measure of buffet without losing efficiency in our technology of cold and heat.
Thanks to Hotel Palacio Villapanés for the commitment to our firm.
We leave you some photos of the old installation, of the new buffets before its start-up and of the test carried out in the presentation of food.