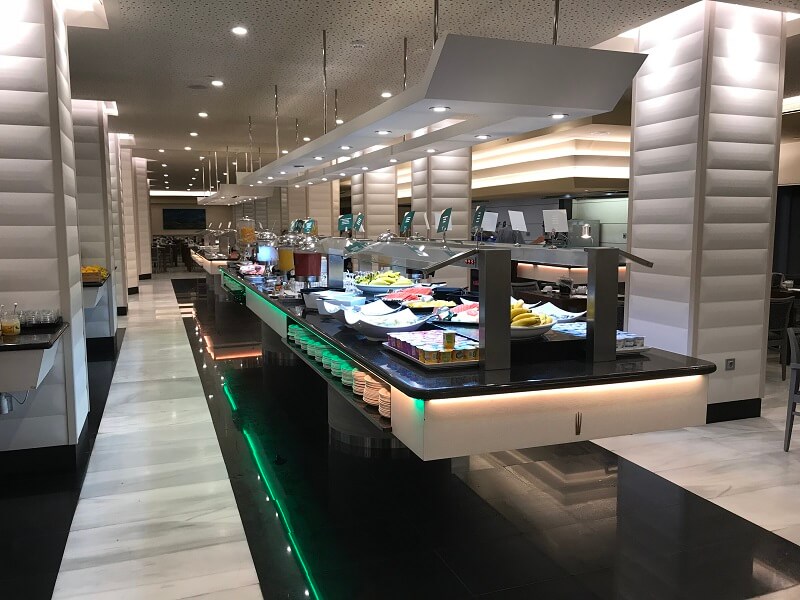 Hotel Vulcano_Tenerife: Same design of buffets but totally updated
Last week in our blog, we talked about the reform of the three hotels in Tenerife of the chain Spring Hoteles and the last buffets installed in the Hotel Bitácora.
Today we want to do the same with the Vulcan Hotel.
As a curious fact, this hotel of 371 rooms located in one of the best areas of Tenerife, in Playa de las Américas, has been the first hotel in the world to incorporate in its rooms the device Google Home, applying artificial intelligence to the customization of the customer experience. With this idea is born Mr. Spring, a unique tool to offer a service more suited to the needs and interests of each client without invading their privacy.
As for the restaurant, as in the Hotel Bitácora, all the buffets and show cookings have been renovated after more than 20 years running at full capacity.
Following the same style of buffets as before, that of the Z series, large and robust central buffets supported on round feet, a light-looking design, is elegant and ideal for better access and the comfort of disabled people in wheelchairs. We have applied new technologies and energy efficiency improvements, among others.
We leave you with the before and after photos of this great installation.
Hôtel Vulcano_Tenerife : même design de buffets mais entièrement mis à jour
La semaine dernière sur notre blog, nous parlions de la rénovation des trois hôtels à Tenerife de la chaîne Spring Hoteles et des derniers buffets installés à l'hôtel Bitácora.
Nuevo proyecto de buffets y show cooking